WEEK OF: JAN 3-11
---
Tennessee Standards:
5.RL.KID.1
Quote accurately when explaining what the text says explicitly and when drawing inferences from the text.
5.RI.KID.2
Determine the central idea of a text and explain how it is supported by key details; summarize the text.
5.RL.CS.5
Explain how a series of chapters, scenes, or stanzas fit together to provide the overall structure of particular texts.
5.FL.VA.7aii
Use common, grade-appropriate Greek and Latin affixes and roots as clues to the meaning of a word.
---
What We Are Doing This Week -Monday
-
Vocab -
Reading - Uncovering the new module topic
Writing -
HW -
Tuesday
-
Reading -​ close read pages 6-9 & determine gists
Writing - language dive part 1
Vocabulary -
HW -
Wednesday
-
Reading - Language Dive part 2
Writing - main idea & details for pages 6-9 in
Promises to Keep
Vocab -
HW -
Thursday
-
Reading -
Writing -
​Vocab - review for vocabulary test tomorrow
HW -
​Friday
-
Reading - Ch. 3 in
Watson's Go to Birmingham

​​Writing - verb tense practice
​Vocab - affix test today
HW - have a fantastic weekend!!
---
TEXT STRUCTURES


---
​ READING

This week, students will begin Module 3: Athlete Leaders of Social Change. Students close read pg. 6-9 of our new informational text,

Promises to Keep

. Students will determine main idea and details and summarize the text. Students also began reading the novel,

The Watsons Go to Birmingham

as a supplementary text that will provide them background information on what life was like for African Americans in the 1960s in America. Students will continue Ch. 2-3 this week.

​ ​

VOCABULARY
---
---
​Assessments
Affix Root Word quiz - Friday, January 11th
Mid Unit Assessment - Jan 17th
​Morning Work quiz over weeks 18-19 - Jan 18th


---
Home Learning
go to the "Don't Forget!" tab
**Subject to change. Check student's agenda book daily for the most up to date information!

​
Powered by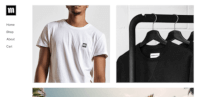 Create your own unique website with customizable templates.